Rigorous Audits to
Optimize Operations
Benefit from a truly collaborative and educational approach to identifying areas of improvement and devising an action plan based on the findings. Our experienced and credentialed auditors are driven to create meaningful impact by working closely with your team.
Enriched by decades of experience, we understand that each business has its own set of challenges, processes and goals. That's why ours is not a one-size-fits-all approach. We are committed to your growth and take the time to understand your organization's needs so we can tailor the right solutions. Our medical auditing solutions can be customized to optimize your business operations. 
Coding Quality Review/Auditing Support - Remote 
Expertise in Contracted Coding Quality Review/Auditing Solutions (Outsourcing) could be the answer to staffing shortages and improving the unbilled volume/dollars. We assist in facility and provider-based arenas in the smallest of offices, clinics, facilities to the larger academic, teaching and trauma centers. In addition to outsourcing solutions, we provide long-term or short-term support services.
Coding Compliance Audit and Data Quality Review
Ours is a collaborative and educational approach when it comes to auditing and quality reviews. We conduct a thorough review and discuss findings with you and your team to help create an impactful action plan. The final reports include cumulative and individual coder results.
We also monitor performance patterns by coders and the facility teams to help identify and address gaps in the process.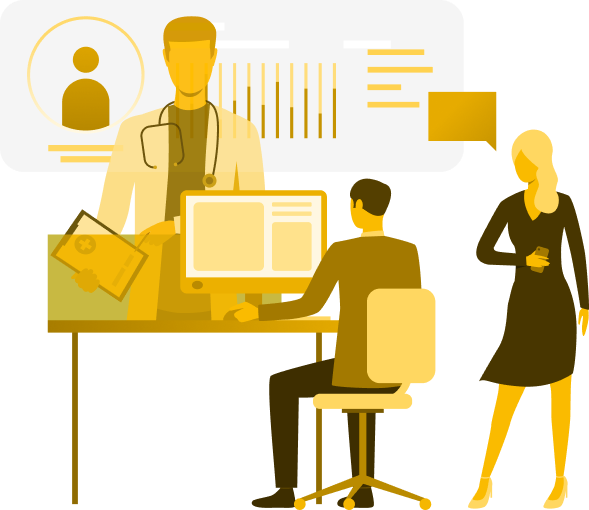 Diagnosis-Related Groups (DRG) and Ambulatory Payment Classifications (APC) 
DRG and APC Audits verify the accuracy and consistency of the facility's coding, charging, billing and information systems practices specific to Medicare's Prospective Payment System (PPS) guidelines. 
We review documentation practices to ensure support of optimal code assignment and identify documentation opportunities to optimize reimbursement and mitigate risk. Along with the MS & APR DRG data, we highlight the following code status indicators: CC (Complication or Comorbidity), MCC (Major Complication or Comorbidity), ROM/SOI (Risk of Mortality/Severity of Illness), PSIs (Patient Safety Indicators), HACs (Hospital-Acquired Conditions).
Less than 50% of healthcare and physician groups meet their revenue goals. Learn how to effectively identify gaps.
Some of Our Result-Oriented Actions
Prevent revenue loss through accurate documentation and coding. Find out how.
Critical Access & Rural Health

Provider Offices

Clinics

Small to Large Healthcare Systems
Let us Help You Create More Impact

Electronic Data Management
We would love to
hear from you!
We would love to hear from you! Tell us how we can help, and we promise to respond within 48 hours.