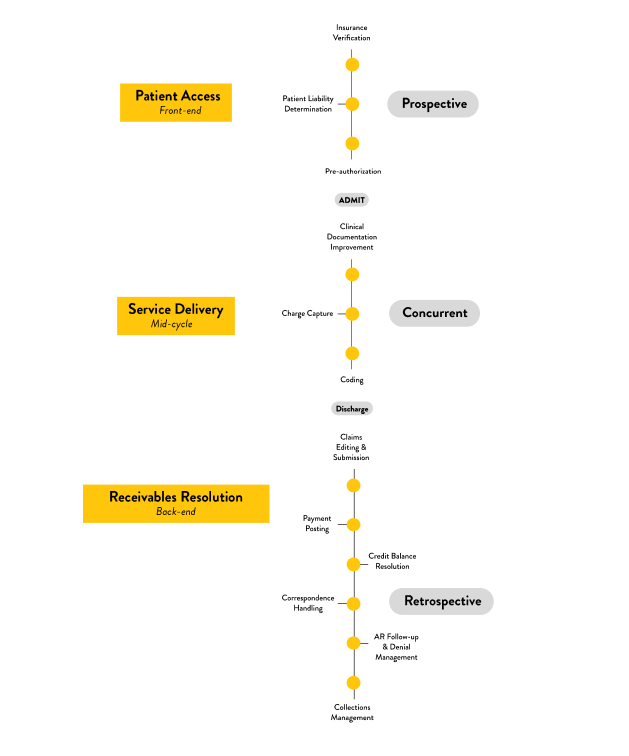 We provide the scale and expertise necessary for an ever-changing healthcare environment. From organizations needing episoding assistance to those seeking revenue cycle outsourcing, our team of experienced professionals are motivated to exceed your financial health goals.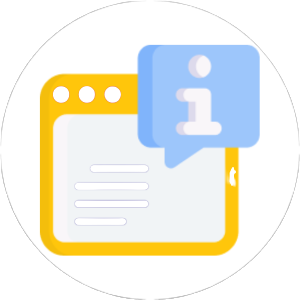 Health Information Management
Electronic Data Management (EDM)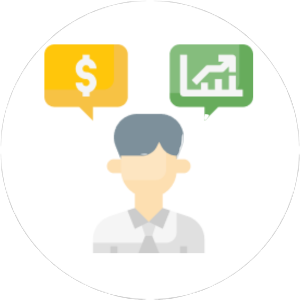 Patient Financial Solutions
Medical billing
outsourcing
Medical coding Solutions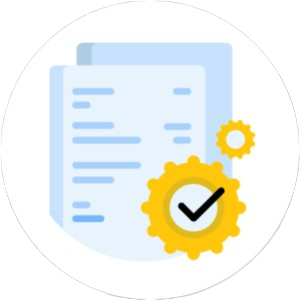 Revenue Cycle Management
Analytics
Dashboards
State-of-the-art surgical, procedural and diagnostic coding solutions across major medical specialties from AAPC (American Association of Professional Coders), AHIMA (American Health Information Management Association) and ACDIS (Association of Clinical Documentation Integrity Specialists) certified coders and leaders
Bill submissions, follow-ups and claim settlements don't have to be time consuming. Our concierge medical billing solutions will help you effectively manage pre-collections, insurance eligibility and verification, digital and paper claims submissions, paper posting, contract negotiations and denial management. 
Our education solutions are designed to help you stay up to date with changing codes and implement those changes in your business operations
Qualified and experienced professionals conduct regular audits that reduce revenue gaps to ensure compliance and optimize operations
Electronic Data Management
Reduce revenue leakages and ease the burden on your medical staff without compromising productivity. Leverage our best-in-class electronic data management (EDM) solutions with the highest accuracy rates (over 99.7%) and optimal turnaround times (24 hours) for accessing patient data. Increase operational efficiency by helping physicians effectively assess, track and manage patient information.
You can achieve full operational transparency with our revenue cycle management analytics dashboard. It comes with an easy-to-use dashboard, integrated analytics and easy-to-digest visual representation of your data. Manage payments, access insightful overviews of your financial processes and save time from manual reporting.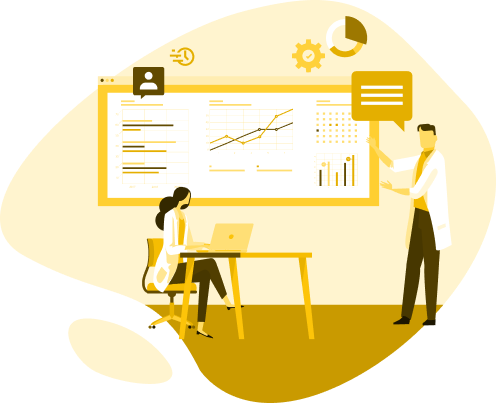 Why Our Solutions Will
Work For You
Maximizing reimbursements, lowering costs or reducing payment time—we cocreate solutions to address your specific needs. Through complete operational transparency, lived wisdom and the ability to innovate, we create solutions that are tailored to who you are and what you need.
Onshore and offshore solution models
Valerion Health blends seasoned experience in traditional healthcare outsourcing solutions with data-driven insights to offer growth-oriented solutions. We provide both onshore and offshore solution models to suit your requirements and budget.
Valerion Health real-time, data-driven business intelligence dashboards empower healthcare professionals with an in-depth view of their revenue cycle performance. Optimize practices and save processing time with the help of easy-to-digest, visual representations of data shared with you in the form of daily reports.
Critical Access & Rural Health

Provider Offices

Clinics

Small to Large Healthcare Systems
Reduce Turnaround Times With
Efficient RCM Practices
Work with a team of highly experienced and skilled professionals