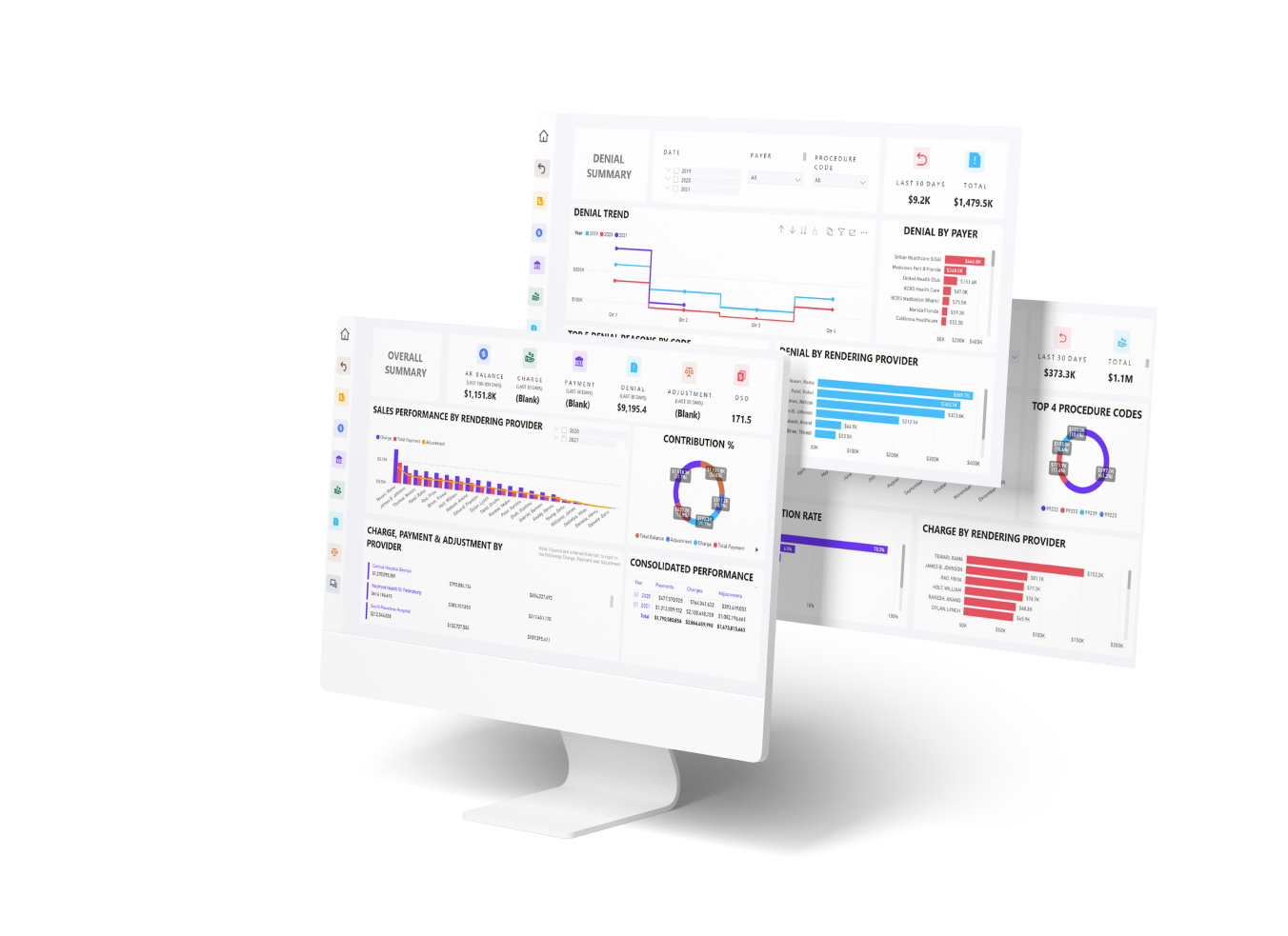 Overall Summary
An overview of all your data. It comes with a special Q&A feature that answers your payment, charges and denial related queries in a click.
AR Summary
Track your AR balance based on age, type, rendering provider or by payer
Payment Summary
A visual snapshot of all processed and pending payments
Charge Summary
Manage your day-to-day charges here
Denial Summary
Track all your denials based on trend, payer, code or by rendering provider
Adjustment Summary
Compare your total charges with your denial and payment numbers to see where your adjustments stand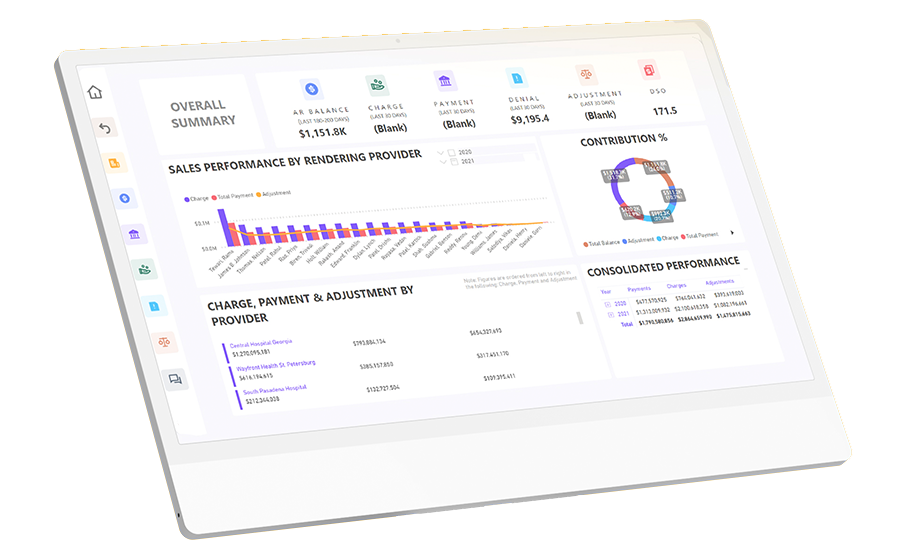 Complete Operational Transparency
Reduced Claim Denials
Improved Staff Productivity
Improved Patient Experience
Data Visualization
Performance Tracking
Make the most of daily, insightful overviews of the most important financial processes through easy-to-digest, visual representations of data that optimize practices and save time from manual reporting.

Daily visibility of practice performance

Historical and simplified trend analysis
Advanced and dynamic filtering enabling root cause analysis
Mobile and desktop optimized view
Real-time
KPI alerts
EHR and EMR API
integration
Some of Our Result-Oriented Actions
Critical Access & Rural Health

Provider Offices

Clinics

Large Healthcare Systems
Want to learn more about
our solutions?
We would love to hear from you! Tell us how we can help, and we promise to respond within 48 hours.